Fire Sprinkler System Installation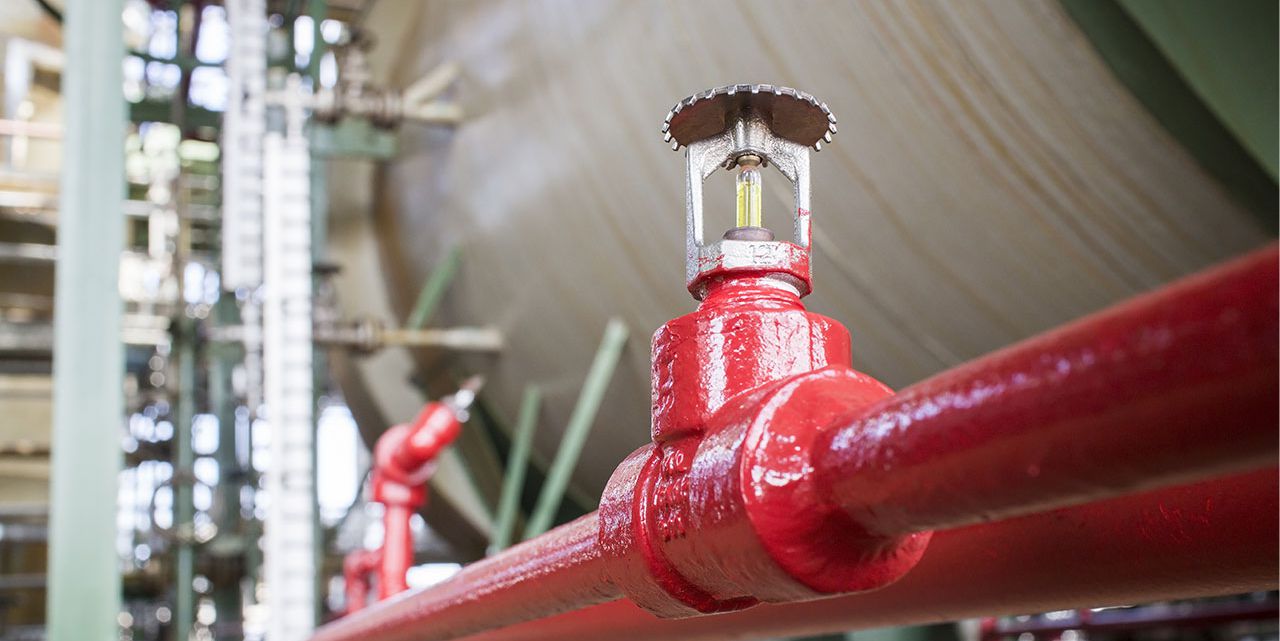 Fire Sprinkler Installation
Where we Install Fire Sprinkler Systems
Stevenson Sprinkler & Fire Protection Ltd. has been installing fire sprinklers in homes, commercial and industrial buildings for more than 25 years. Our service area includes all of Southern Ontario.
Fire Sprinkler System Regulations
Our qualified installation crews ensure your installation meets your specifications, within budget and on time. All installations meet manufacturers' Life Safety Code, NFPA regulations, Ontario Fire Safety & Protection Act and any local bylaws governing fire sprinkler systems.
Fire Sprinkler Installation Types
Stevenson Sprinkler & Fire Protection Ltd. installs all types of fire suppression system from homes to commercial kitchens, industrial facilities, senior residences and health care facilities. We are equipped to handle unique installations including any special hazard requirements.
Qualified Technicians
All our installers are fully qualified and licensed with experience and continuous quality education to keep on top of any new regulations and advances in technology within the industry.
Experienced Employees
We take pride in our long-term employee retention ensuring that your fire-sprinkler installation is performed by experienced technicians with maximum efficiency and minimal disruption to your facility. Our technicians are fully equipped with up-to-date technology and knowledge to make the installation run smoothly.
Safety First
We believe in Safety First for our employees and all our installs are WSIB compliant.
Call Stevenson Today
Always prompt
We keep our word
Free estimates
No hidden fees
Proud Members of:
Testimonials
You guys went the extra mile for me and I applaud your professionalism. Great service. Actually, phenomenal!
- Jimmy P.
Great Company. Highly Recommended
- Robert M.
We saved a lot of money in potential property damage thanks to Stevenson Sprinkler. Thanks again
- Martha B.
Serving the following areas: Oakville, Milton, Burlington, Hamilton, Ancaster, Guelph, Kitchener, Cambridge, Brantford, Caledonia, Grimsby, Lincoln, Jordan Station, St. Catharines, Niagara-on-the-Lake, Thorold, Smithville, Pelham, Welland, Port Colborne, Fort Erie, Hagersville, Jarvis, Nanticoke, Port Dover, Simcoe, Waterford, Ohsweken, Saint George, Ontario, Canada
P.O. Box 364
4520 Jordan Road, Suite 1
Jordan Station, ON L0R 1S0
Email: info@StevensonSprinkler.ca
(905)-562-7575 (Phone)
(905)-684-2784 (Fax)
1-(844)-562-7575 (Toll Free)