Fire Pumps Installation, Service & Repairs | Ontario
24/7 Emergency Repairs on All Fire Prevention Systems Call: (905) 562-7575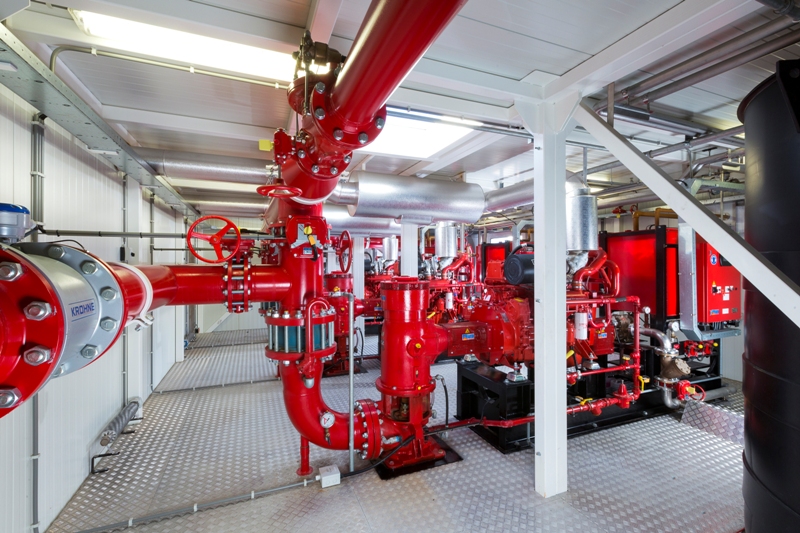 Fire Pumps
The fire pump is a crucial element to a building's fire sprinkler system, especially in Ontario. Fire pumps are what deliver water to the sprinkler heads in the event of a fire. NFPA and local fire departments require diesel and electric fire pumps to be run and maintained with accurate records. This calls for fire pump testing and maintenance.
Ontario Fire Pump Maintenance
If a fire pump is not maintained and serviced properly, the repair bills can be astronomical. Since fire pumps are typically kept out of the way and (hopefully) are not used very often, fire pump maintenance is extremely important to making sure the pumps will react the way they are supposed to should any type of blaze ever occur.
Stevenson Sprinkler & Fire Protection will test your fire pumps and ensure that they are functioning properly. Our Ontario team of fire specialists have over 25 years of experience in services ranging from fire sprinklers to fire pump knowledge and everything in between.
Testimonials
You guys went the extra mile for me and I applaud your professionalism. Great service. Actually, phenomenal!
- Jimmy P.
Great Company. Highly Recommended
- Robert M.
We saved a lot of money in potential property damage thanks to Stevenson Sprinkler. Thanks again
- Martha B.
Serving the following areas: Oakville, Milton, Burlington, Hamilton, Ancaster, Guelph, Kitchener, Cambridge, Brantford, Caledonia, Grimsby, Lincoln, Jordan Station, St. Catharines, Niagara-on-the-Lake, Thorold, Smithville, Pelham, Welland, Port Colborne, Fort Erie, Hagersville, Jarvis, Nanticoke, Port Dover, Simcoe, Waterford, Ohsweken, Saint George, Ontario, Canada
P.O. Box 364
4520 Jordan Road, Suite 1
Jordan Station, ON L0R 1S0
Email: info@StevensonSprinkler.ca
(905)-562-7575 (Phone)
(905)-684-2784 (Fax)
1-(844)-562-7575 (Toll Free)