Need Fire Alarms, Installation, And 24/7 Emergency Services In Ontario?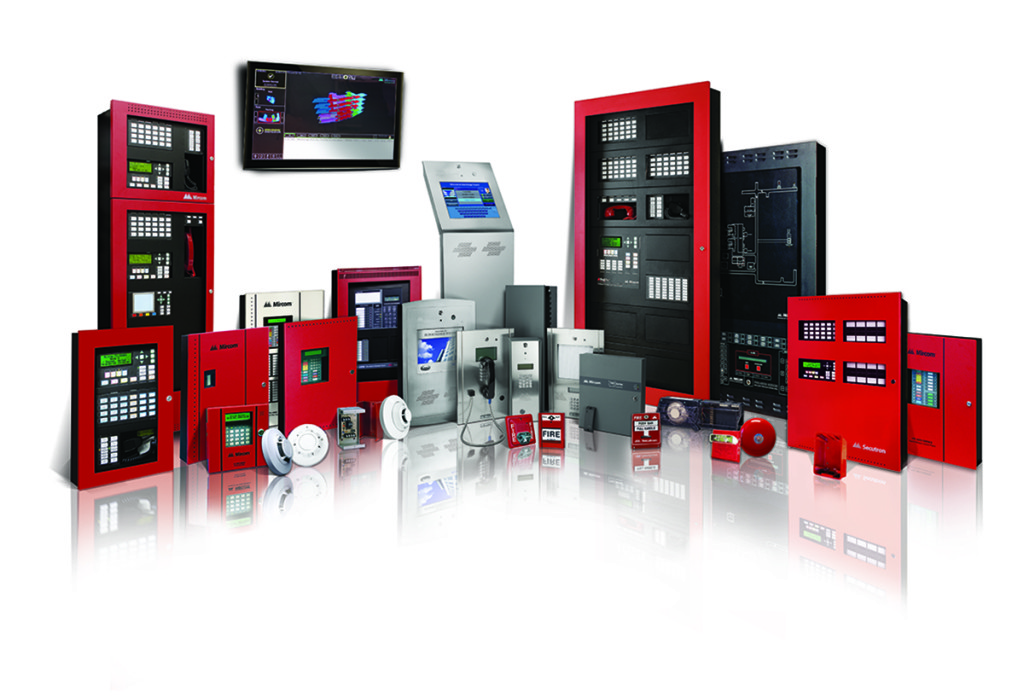 As a property owner or manager, when it comes to helping your employees, tenants or guests evacuate swiftly and safely, nothing beats a well-maintained fire alarm system.
NFPA 72 National Fire Alarm Code
Covers the application, inspection, testing, location, performance and maintenance of fire alarm systems. Stevenson Sprinkler & Fire Protection provides regulatory annual testing for your fire alarm system. You will receive a certification upon successful inspection.
Testing Includes:
Fire Alarm Panels
Strobe Lights
Smoke Detectors
Power Sources
Battery Charger
Annunciator Panels
Repair * Design * Installation
If you are managing a construction project and need a trusted fire alarm specialist, you have come to the right place.
We design and install new systems as well as modifying older systems. We will ensure your system meets all fire and building codes.
We specialize in fire alarm protection for:
Commercial properties, retail, schools, clubs, hotels, hospitals.
Our number one focus is your safety and satisfaction!
Speak with our specialists and discover why top names in business consistently recommend us for all your fire protection needs.
Contact us today for a free estimate. We will perform a no-obligation assessment of your facility and provide expert solutions for your fire safety needs.
Call Today for a Free Quote 
(905) 562-7575
Testimonials
You guys went the extra mile for me and I applaud your professionalism. Great service. Actually, phenomenal!
- Jimmy P.
Great Company. Highly Recommended
- Robert M.
We saved a lot of money in potential property damage thanks to Stevenson Sprinkler. Thanks again
- Martha B.
Serving the following areas: Oakville, Milton, Burlington, Hamilton, Ancaster, Guelph, Kitchener, Cambridge, Brantford, Caledonia, Grimsby, Lincoln, Jordan Station, St. Catharines, Niagara-on-the-Lake, Thorold, Smithville, Pelham, Welland, Port Colborne, Fort Erie, Hagersville, Jarvis, Nanticoke, Port Dover, Simcoe, Waterford, Ohsweken, Saint George, Ontario, Canada
P.O. Box 364
4520 Jordan Road, Suite 1
Jordan Station, ON L0R 1S0
Email: info@StevensonSprinkler.ca
(905)-562-7575 (Phone)
(905)-684-2784 (Fax)
1-(844)-562-7575 (Toll Free)