Smoke Alarms & Carbon Monoxide (CO) Alarms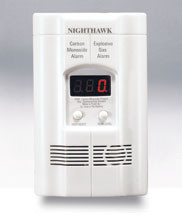 Digital Carbon Monoxide, Propane & Natural Gas Alarm
Model 900-0113 – 
Part # KNCOEG3H
This alarm protects against three deadly threats, carbon monoxide, propane and natural gas.
Protection from three deadly threats.
• Digital Display
• 9V battery back up
• Hide-a-way cord
• Test/Reset Button
• Loud 85dB Alarm
• Low Battery Warning
• Easy Installation
• Electrochemical sensor "The World's Most Accurate Sensor"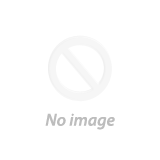 120V Battery Backup Smoke & Carbon Monoxide Alarm
• Talking Alarm – voice messages identify different dangers, a voice warning clearly alerts you if the unit has detected smoke, co or a low battery
• Hardwire – 120 volts will interconnect with other Kidde alarms
• Hush Button – to quickly silence nuisance alarms
• Peak Level Memory – to recall the last highest recorded level of CO
• Front-loading AA Battery Backup
• Tamper Resistant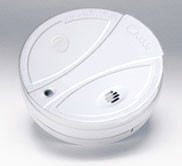 Photoelectric Battery Operated Smoke Alarm
A working smoke alarm doubles a person's chance of surviving a fire. It can reduce fatalities up to 90%.
For maximum protection, every home should have both sensor technologies.
Photoelectric Technology – Better at detecting slow smouldering fires.

Battery Powered – 9V battery included. Easy installation – no wiring required.

Test Button – Tests circuitry and verifies alarm operation.

Low Battery indicator – Warning chirp sounds when battery

needs replacement.

Special mounting bracket included – Allows for fast installation.

Model PE9 – 9 
Testimonials
You guys went the extra mile for me and I applaud your professionalism. Great service. Actually, phenomenal!
- Jimmy P.
Great Company. Highly Recommended
- Robert M.
We saved a lot of money in potential property damage thanks to Stevenson Sprinkler. Thanks again
- Martha B.
Serving the following areas: Oakville, Milton, Burlington, Hamilton, Ancaster, Guelph, Kitchener, Cambridge, Brantford, Caledonia, Grimsby, Lincoln, Jordan Station, St. Catharines, Niagara-on-the-Lake, Thorold, Smithville, Pelham, Welland, Port Colborne, Fort Erie, Hagersville, Jarvis, Nanticoke, Port Dover, Simcoe, Waterford, Ohsweken, Saint George, Ontario, Canada
P.O. Box 364
4520 Jordan Road, Suite 1
Jordan Station, ON L0R 1S0
Email: info@StevensonSprinkler.ca
(905)-562-7575 (Phone)
(905)-684-2784 (Fax)
1-(844)-562-7575 (Toll Free)