Fire Sprinkler System Inspection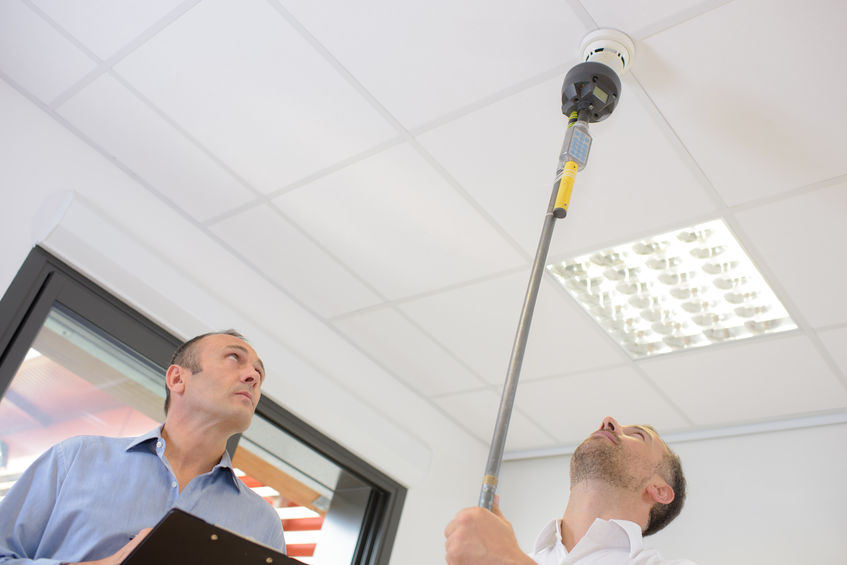 A fire sprinkler system can make the difference between a catastrophic fire and a minor incident — but only if it is operational.
Complete Ontario Fire Code O. Reg 213/07 Fire Protection and Prevention Act, 1997
Different parts of your fire safety system requires differing frequencies of inspection. We are committed to inspecting your systems properly as required. Contact us today to have a Stevenson Sprinkler & Fire Protection specialist perform a no-obligation assessment of your facility.
Included in Our Fire Sprinkler Inspections:
Fire Sprinkler inspections per Ontario Code of Regulations
Annual sprinklers inspection
Quarterly sprinklers inspection
Wet and dry standpipe systems
Standpipe and hose cabinets
Fire pumps testing
NFPA 25 – National Standard for Inspection and Testing of Fire Sprinkler Systems Includes:
Inspection of Wet, Dry, Pre-action and Deluge systems.
Repair of all systems.
Complete testing of Fire Pumps.
Repair and maintenance of Electric and Diesel Fire Pumps.
Full Wet Trip Tests of Dry Pipe Valves as required.
Exercise and Lube of control valves as required
Testing of all Flow, Tamper and Pressure Switches.
Visual inspection of Sprinkler Systems.
Main Drain Flow test and recorded data of Static and Residual pressures.
We ensure that your system is working and that you are in compliance with manufacturer requirements, NFPA regulation and local authority bylaws governing your fire system safety requirements.
You will receive a certification upon successful inspection.
Call Stevenson Today
Always prompt
We keep our word
Free estimates
No hidden fees
Proud Members of:
Testimonials
You guys went the extra mile for me and I applaud your professionalism. Great service. Actually, phenomenal!
- Jimmy P.
Great Company. Highly Recommended
- Robert M.
We saved a lot of money in potential property damage thanks to Stevenson Sprinkler. Thanks again
- Martha B.
Serving the following areas: Oakville, Milton, Burlington, Hamilton, Ancaster, Guelph, Kitchener, Cambridge, Brantford, Caledonia, Grimsby, Lincoln, Jordan Station, St. Catharines, Niagara-on-the-Lake, Thorold, Smithville, Pelham, Welland, Port Colborne, Fort Erie, Hagersville, Jarvis, Nanticoke, Port Dover, Simcoe, Waterford, Ohsweken, Saint George, Ontario, Canada
P.O. Box 364
4520 Jordan Road, Suite 1
Jordan Station, ON L0R 1S0
Email: info@StevensonSprinkler.ca
(905)-562-7575 (Phone)
(905)-684-2784 (Fax)
1-(844)-562-7575 (Toll Free)