Fire Equipment Log Book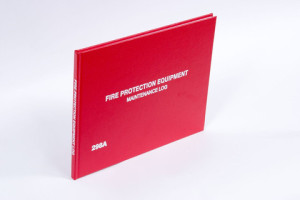 Fire Protection Equipment Log (English)
Part # 298a
FIRE PROTECTION EQUIPMENT LOG. 2 Year Log for recording Maintenance – Inspections – Tests – Repairs, etc.
Complete with sections covering:
• Emergency Power Generator
• Fire Extinguishers
• Emergency Lighting
• Fire Alarms
• Voice Communication
• Standpipe System
• Fire Fighters Elevators
• Sprinklers
Testimonials
You guys went the extra mile for me and I applaud your professionalism. Great service. Actually, phenomenal!
- Jimmy P.
Great Company. Highly Recommended
- Robert M.
We saved a lot of money in potential property damage thanks to Stevenson Sprinkler. Thanks again
- Martha B.
Serving the following areas: Oakville, Milton, Burlington, Hamilton, Ancaster, Guelph, Kitchener, Cambridge, Brantford, Caledonia, Grimsby, Lincoln, Jordan Station, St. Catharines, Niagara-on-the-Lake, Thorold, Smithville, Pelham, Welland, Port Colborne, Fort Erie, Hagersville, Jarvis, Nanticoke, Port Dover, Simcoe, Waterford, Ohsweken, Saint George, Ontario, Canada
P.O. Box 364
4520 Jordan Road, Suite 1
Jordan Station, ON L0R 1S0
Email: info@StevensonSprinkler.ca
(905)-562-7575 (Phone)
(905)-684-2784 (Fax)
1-(844)-562-7575 (Toll Free)